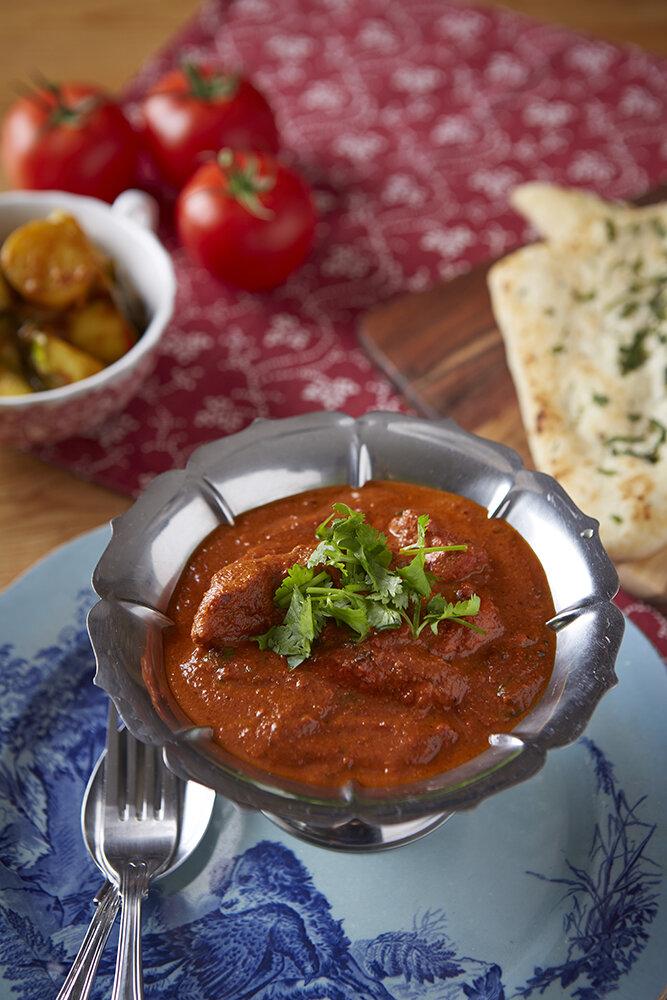 CHICKEN TIKKA MASALA
Rayeesa's chicken tikka masala recipe
This British Indian dish is one of my favourites, because of the versatility of it.
It can be spiced up or down, but you will be guaranteed a lot of oo's and aah's when serving this up. It does require some preparation and time, but it's worth every minute. 
I use chicken thighs on the bone, but you can use bones thigh meat too. If you are using breast meat, then slightly under cook in the oven, so that the chicken pieces can cook through once you mix then into the base sauce.
I do cheat when I'm either in a hurry or have many mouths to feed, by using my Spiced Makhani sauce, and adding some ground cumin while the sauce is simmering. I then finish with some single cream. 
You'll want to serve either with basmati rice or naan bread. I recently made a super tasty naan bread which you can cook on the hob. Look out for the recipe.
Happy cooking and do let me know if you want me to make your favourite Indian dish.
Rayeesa
Prep Time: 15 min | Cook Time: 45 min | Total Time: 1 Hour
CHICKEN TIKKA MASALA
Author: Rayeesa Asghar-Sandy | Yield: 4-6 Prep Time:

15 min |

Cook Time:

45 min |

Total Time:

1 Hour
Ingredients:
Instructions: